Rates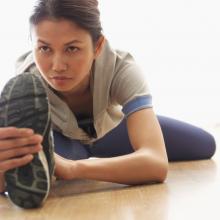 Private training session
A comprehensive hour training session that incorporates strength, cardio, core, balance & flexibility personalized for each client with one on one attention...$65

Semi-private training session
An hour training session for two people that incorporates strength, cardio, core, balance & flexibility delivered in a challenging workout...$85


Training Packages (available for first 10 sessions)
Private...10 sessions $575
Semi-private...10 sessions $775

Reach The Peak Workouts
Take your workouts to the next level! These workouts are designed for the fitness enthusiast who wants to continually challenge themselves in all aspects of health, fitness and spirit. By focusing on the basic elements of fitness: nutrition, strength, cardio, core (stability), balance & flexibility a healthy balance is achieved in each session. Workouts generally last between 50-55 minutes and have a "circuit feel" with a smaller group of 3 to 4 people that offers more personal instruction and attention from your trainer. The workouts are personalized for each group and participants share in the session costs to keep the workouts affordable...$39 per person/session

Circuit Training Classes
Designed for groups of five people to ten people. Great for clients who want to get the most out of their fitness program at a discounted price. Strength and cardiovascular conditioning along with weight loss are achieved using a training circuit that incorporates strength and cardio training, core stabilization and flexibility. Each session lasts approximately 50 minutes. Get a group together, build teamwork, get fit and have fun!

"Physique" Monthly Workout Programs
Designed for the client who wants to workout on their own but needs a trainer's guidance in designing exercise programs, nutritional guidance, and providing motivation along with progress feedback. Monthly workouts are designed to achieve the client's fitness goals. Monthly training updates and fitness tools are provided by your trainer to keep you motivated and up to date with fitness happenings. Progress feedback is given to the client during a monthly meeting with your trainer...$180 monthly

Fitness testing
Body composition and Analysis
Body measurements and nutritional guidance...
$35

Purchasing fitness equipment
Quality fitness equipment from some of the most trusted names in the industry delivered and installed in your home, business, club or rec center...

Personal Trainers Can...
Improve Your Overall Fitness

Help You Reach Or Maintain A Healthy Weight

Motivate You

Focus On Your Health Concerns

Stop Waisting Time & Get Results!